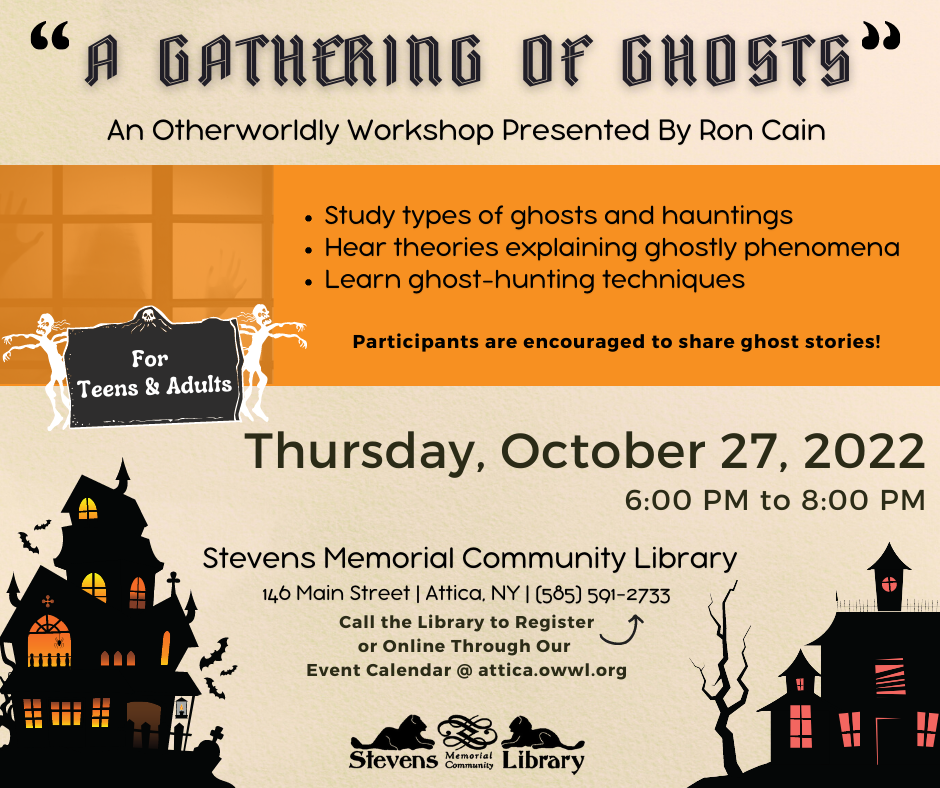 Celebrate the spooky season with an otherworldly workshop presented by Ron Cain. Study types of ghosts and hauntings, hear theories explaining ghostly phenomena, and learn ghost-hunting techniques.  Ron will also shed light on famous haunted houses and legends. At the conclusion, participants are encouraged to share their own ghost stories!
Join us Thursday, October 27 @ 6 pm for this spooktacular Library event!
Call (585)591.2733 or visit online https://owwl.libcal.com/event/9595729 to register.